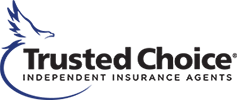 LATEST INSURANCE NEWS
Auto Insurance in Arizona
Warm mild winters are one of the greatest advantages to living in the greater Chandler, Arizona area. Cruising around town from Sun Lakes to Payson is a breeze on a happy, winter's day. It is easy to get carried away while out enjoying the town with your loved ones this holiday season. To protect yourself and your loved ones while out enjoying the mild winter weather this year it is important to make sure you have the best car insurance coverage available.
Find the Best Coverage with Local Insurance Agents
Insurance laws are different for each state and that can make it hard to find coverage that fits your individual needs. That is why working with the Chandler, AZ auto insurance agents at San Marcos Insurance Group is so beneficial to local residents. No one knows AZ laws better than our team of experienced and dedicated independent agents.
Don't get caught without the right level of coverage when disaster strikes. The agents at San Marcos Insurance Group can help you find the additional coverage beyond state minimums that can protect you, your loved ones and your vehicle in the event of an accident.
Get a Quote Today
Finding the best insurance for you is simple and easy with the local Chandler, AZ auto insurance agents at San Marcos Insurance Group. Visit us online today to shop for and compare quotes in just minutes.
Take the guesswork out of finding the right car insurance coverage to fit your budget by trusting in our team of local agents to assist you every step of the way. Don't delay, get your fast and easy online quote today!