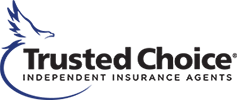 LATEST INSURANCE NEWS
Life Insurance in Arizona
Home »
More »
Life Insurance
The growth we have seen in Chandler, AZ in recent years has been impressive. Choices in shopping have greatly expanded, job opportunities have grown, and housing choices have multiplied. While it's nice to have events like the Ostrich Festival and places like the Arizona Railway Museum to remind us of our past, the opportunities the future offers are exciting.
Good planning leads to bright futures and that is true not only as a community but also individually. Loss prevention is an important part of personal financial planning, and insurance can help protect the assets you accumulate as you move through life. We are proud to be an independent Arizona insurance agency serving the Chandler area, offering affordable products from a variety of companies.
We offer online comparative quotes for auto and homeowners insurance. We invite you to visit our website and compare easily, right online. If you are in search of Chandler, AZ life insurance, we also invite you to contact us. Because we are an independent insurance agency, we are not tied down to offering the products of one single company. Based on your needs, situation, and budget, we can diligently search to find a variety of options from multiple companies.
Our Chandler, AZ life insurance specialist can show you the differences and benefits of both term and whole life insurance policies. They can help you maximize your coverage while minimizing your costs. As a local Chandler, Arizona life insurance agency, we are always available to assist you with questions regarding loss prevention products.
Get the protection you need to help insure your bright future. Contact your independent Chandler, AZ life insurance representative today!