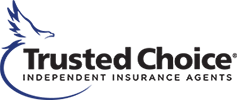 LATEST INSURANCE NEWS
Commercial Insurance in Arizona
Home »
Commercial Insurance
Chandler Arizona business insurance assists industry leaders with decision making, expansion and scale. Many unique options are available, and quoting business insurance has become a modern trade. Often, Arizona business insurance requires adherence to city laws, and a "one-size-fits-all" comprehensive policy may not be right for you. Often, insurance agents urge individuals to select optimum plans tailored to their needs. Wise investments are birthed from information.
Commercial Insurance Considerations
When considering coverage, understanding your industry's risks is important. Natural disasters, high consumer visitation, summertime heat and fleet maintenance should be considered, and compensation should be a regular, end-term goal. Remember: Every industry is different. The following liabilities apply to several industries, and may not be readily considered:
Data loss
Property vandalism
Consumer injury
Commercial auto repairs
While damaging, expense-inducing occurrences may be rare, maintaining comprehensive coverage is incredibly important for outlying situations.
Business Liability Insurance Packages
Most businesses maintain commercial liability coverage, and obtaining a basic liability package can greatly bolster a company against lawsuits, injury expenses and other legal assaults. Often referred to as a business's Business Owner Policy, or BOP, such packages will protect your business from most on-premises liabilities.
Workers Compensation Insurance Coverage
Many businesses require a wide array of business associates, and keeping workers insured is vital to expansion and success. In fact, basic workers compensation is required by law—and each business maintains basic-level, comprehensive coverage.
However, specialized workers compensation coverage may be obtained for unique industries, such as:
Law enforcement
Medical
Construction
Transportation
Regardless of industry, human resources should be protected through acute, effective policies. When considering commercial coverage, acquiring specialized workers compensation packages is often a good decision.
Professional Liability Insurance Coverage
As stated above, generic liability coverage is normally obtained by commercial leaders. However, separate professional liability coverage may be required. Professional liability, sometimes called "errors and omissions" protects business owners from third party and client-induced economic damages. Industries relying upon contractor work, and those subjected to consumer negligence, often utilize specialized coverage for protection.
Employment Practices Liability Insurance Coverage
Primarily, an EPLI package offers protection for employment procedures. Industries with expansive hiring processes, human resource influxes and similar processes should consider such coverage. Race, age and gender discrimination coverage are covered violations, and EPLI coverage is entirely critical within modern commercial business.