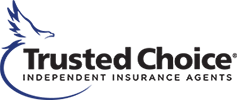 LATEST INSURANCE NEWS
Health Insurance in Arizona
Home »
More »
Health Insurance
Since the Affordable Care Act was instituted there has been a shift in health insurance across the board. Particularly, employers are directing employees to take high deductible insurance coverage with reduced benefits, so that the employer can save costs. For about a quarter of all employees in Arizona, health insurance costs are covered by the employee through high deductible insurance plans. If you are covering the cost of your insurance whether you work or not, shouldn't you have the best policy possible for your family? You can purchase it on your own using independent insurance agents at San Marcos Insurance Group in Chandler Arizona.
Before you simply renew your health insurance with your employer, take the time to truly assess how much you and your family use health insurance coverage. After your assessment, you have a baseline measure of how much insurance you and your family need for the year. Take your health insurance figures and examine what is available in the health insurance marketplace and what an independent insurance agent can offer you. Agents have access to insurance coverage from multiple providers, and they will work to ensure that you choose the coverage that is best for your family.
Just because you work doesn't mean that you have to stick with the insurance options your employer provides you. There are still employer policies that are laden with benefits, but it is possible that your employer changed the plans that are available and you are not covering most of the costs. To truly determine what options are available for you, you should speak with an independent insurance agent at San Marcos Insurance Group in Chandler AZ, so that you can compare insurance coverage.